As an End of Life Doula, I understand that there are many modalities that allow you to be "in the moment". They present you with the opportunity to take a breath and realize that you are in a place of growth and understanding.
I would like to share with you a connection to other approaches for your well being.
Emotional Freedom Technique (EFT) and
Tarot Card Readings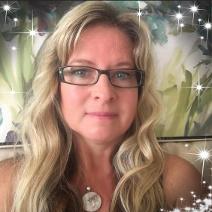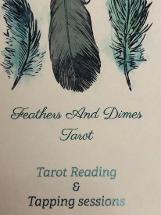 Jennifer has been practicing Emotional Freedom Technique (EFT) or Tapping as it is also known as and Tarot card readings for several years.
She will work with you to find your balance and calm.
Emotional Freedom Technique (EFT)
EFT or tapping is based on the combined principles of ancient Chinese acupressure and modern psychology. In times of stress and uncertainty, our nervous systems can get overwhelmed.
I specialize in calming and resetting the nervous system with this technique.
Tapping is a powerful holistic healing technique that has been proven to effectively resolve a wide range of issues. With tapping, we acknowledge our own negative feelings, whether it is anxiety, exhaustion, fear or pain - to name a few of the issues we deal with on a day to day basis.
$100 per session
TAROT CARDS
Through my tarot card readings, I will help you connect to a deeper understanding of any lessons, challenges or unseen/unrecognized blockages you may be experiencing that is holding you back from moving forward in your life.
Tarot cards don't predict the future, but rather show us what we might be experiencing a deeper level, and guide us towards a resolution with ease and grace allowing us to find balance and peace within.
$50 per 30 minute session
$100 per 6o minute session
During this time of COVID-19, I provide my sessions only "remotely via telephone"
Location
Sherwood Park and area
Email me
jennybee333@hotmail.ca
© Copyright The Blair Group